A holiday only means relaxing when the children are having a good time. During Ascension, Whitsuntide and the summer holidays, our enthusiastic entertainment team is present at Camping de Holterberg. Our entertainment team organises a lot of fun for all ages.
Cor en Corrie Hoen
Hey, hello! We are Cor and Corrie Hoen and we also camp at Camping de Holterberg. After our tough Holterberg climbs, we love to go back to our tent at the campsite and share all our adventures with you. We hope to see you soon at Camping de Holterberg!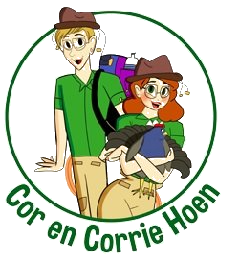 Do you want to book for a period longer than 3 weeks? Contact in that case the camping itself directly by phone or email.