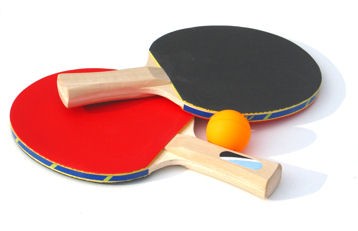 At the swimming pool you'll find 2 table tennis tables, 1 standard and one circular to play a game with a whole group.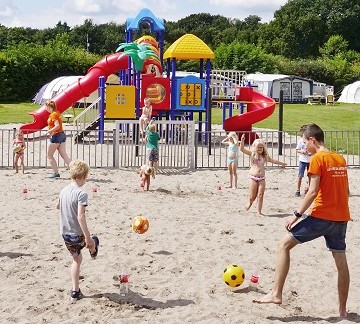 In the centre of the campsite you'll find an artificial sports field with baskets and goals; it is also possible to put up a net to play volley ball or tennis.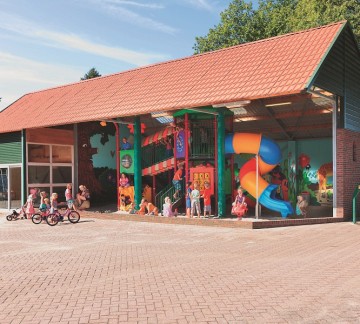 At the entrance, close to the parking facility is the indoor playground; here you can always have lots of play fun no matter what the weather is like.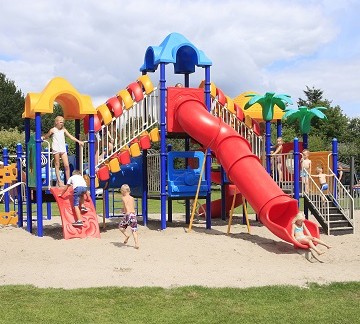 Scattered on the campsite are several playgrounds, one bigger than the other, but never far away. At 'Het Bergje' is a bigger playground with an air trampoline.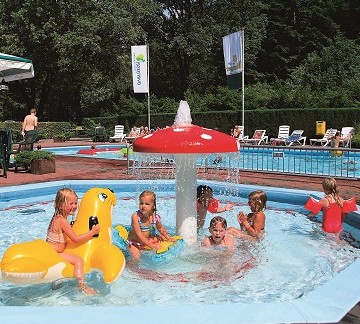 Our swimming pool is divided into 3 pools, one large bath ( 15x 7 metres) with a current, a pool with water 'toadstool' for the little ones and a toddlers' pool with a fountain. Round the pool you'll find seats and loungers to enjoy the sunshine. 'Het Bergje' is close enough to get a drink, an ice cream or a scoop of chips. The swimming pool is heated by solar energy and if the sun is behind the clouds, the heater will keep the temperature at a minimum of 24 degrees Celsius.
Do you want to book for a period longer than 3 weeks? Contact in that case the camping itself directly by phone or email.